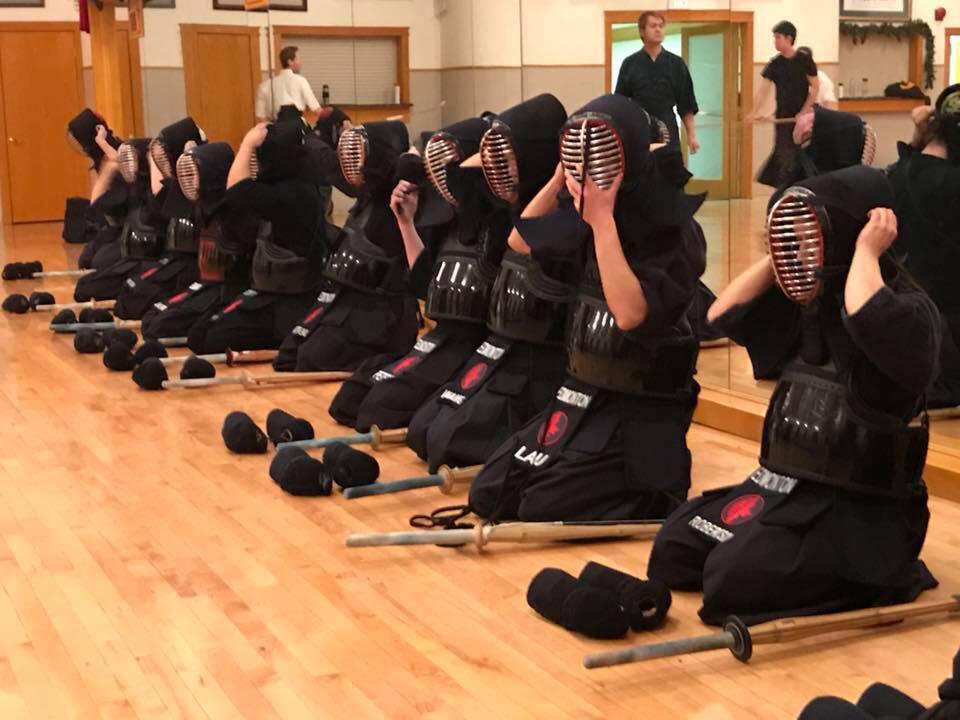 The Bogu (kendo armor) class is for those practitioners who have graduated from the Childrens/Adult Beginner classes or who have prior kendo experience. Students develop their kendo skills by practicing advanced techinques including preemptive strikes and counter-attacks. They also study kata (choreographed sequences) and shiai (tournament matches).
Frequently Asked Questions
Q: I've practiced Kendo before at another dojo. Do I have to become a member to join practice?
A: No. If you are visiting from out of town, you can join us at any time. Please contact the club to inform us of your experience and history before coming to a practice.
Q: I've just moved to Edmonton. How do I become a member?
A: You are welcome to practice with us for a few classes before registering. Registration forms can be picked up at any bogu class from the instructors.