Next student intake will be in September 2023. Accepting new students until September 27.
If you are new to kendo and you, then the Children's kendo class is for you! This class allows you to practice with other kids in your age range, allowing you to get comfortable and develop at your own pace. But don't be fooled; everyone works hard in this class to be the best they can at kendo!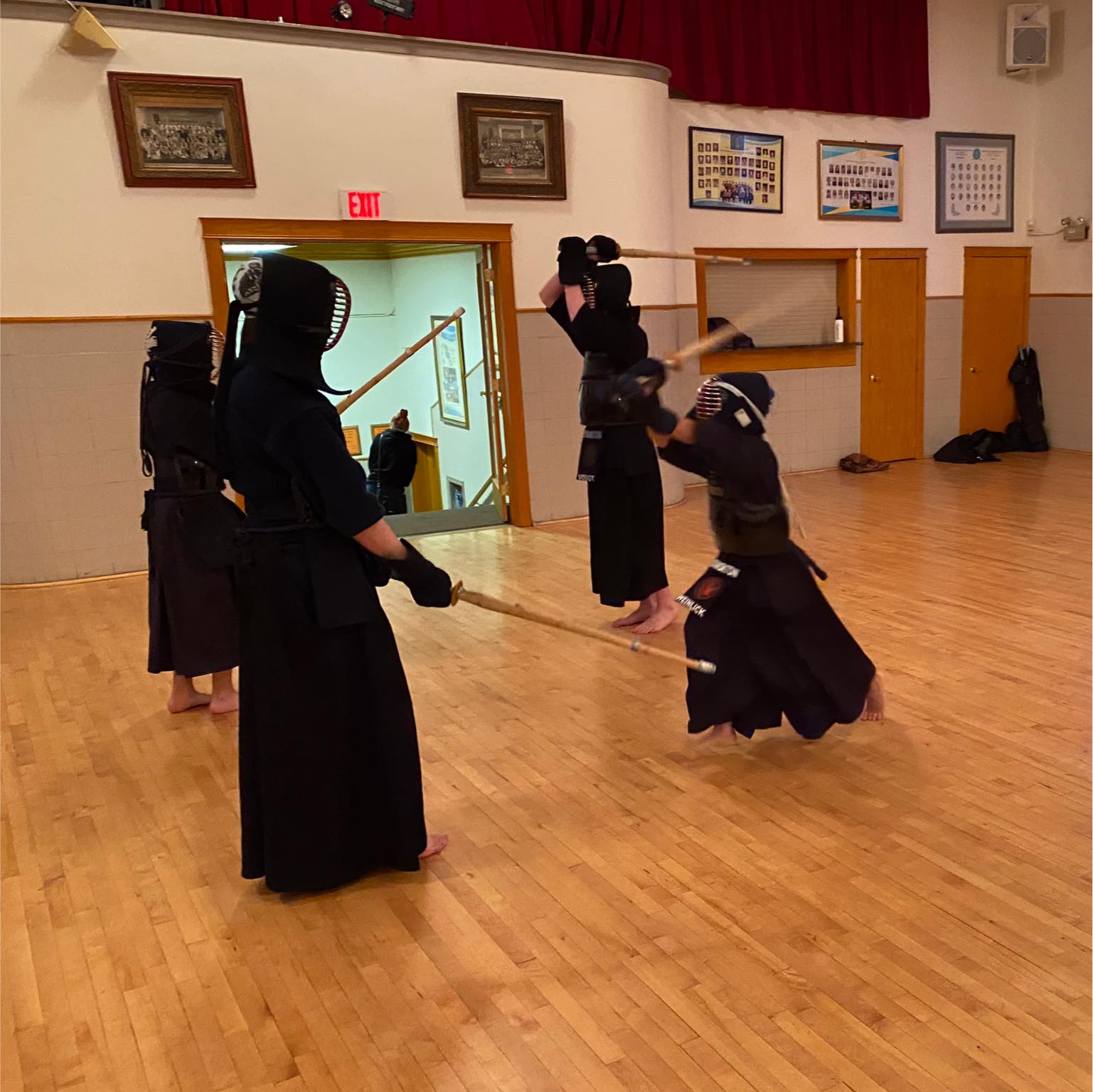 Frequently Asked Questions
Q: How old do I need to be to join this class?
A: We accept new students 7-13 years of age.
Q: What equipment do I need to buy?
A: On your first day, you only need to wear gym clothes and bring a water bottle. Students will be required to purchase a shinai (bamboo sword) a few weeks into their training. As for the uniform and bogu (armour), it can be frustrating to purchase these items only for your child to outgrow them in a year. When your child is ready to wear bogu, the club offers some used sets available for rent. Please inquire via the contact page.
Q: Why are your fees so low compared to other martial arts?
A: Our fees are low because our instructors are not paid for instruction time. It is very much in the kendo philosophy to give generously of our knowledge and experience to everyone who wishes to pursue the martial art. Instead, your fees go directly to paying for practice space and general club operations.
Q: Can I watch a few practices to see if I like it?
A: Certainly, in fact we encourage it! Please check the website calendar to see when the next practices are held. There are usually a few senior students around to answer any questions you may have.